2021 Annual Retreat: Two Perspectives
Just when we thought our Annual Retreat couldn't look any different (read about last year's virtual retreat here), we introduced the first hybrid retreat, an in-person and virtual congregation of employees. One group of Lantanians traveled back to Tucson to our beloved Tanque Verde Ranch, while the rest convened virtually via Microsoft Teams, joining the in-person attendees for plenary and breakout sessions. Each group included veteran and new staff, and each had their own sets of activities and gatherings. Here we highlight two new employee's reflections on their first Lantana retreat.

In-Person: Lani's Perspective
I was hired as an Associate Project Manager September of 2021, just a month before the retreat, and had no clue what to expect for my first Lantana annual retreat. I was too busy trying to learn as much as I could about a new job in a relatively new industry (to me) to really get excited. I couldn't imagine Tanque Verde Ranch or the Lantana culture into which I was welcomed.
I think we all can agree that Tanque Verde Ranch spoils us, and I can't wait to go back one day. It's the perfect place to work and collaborate in person with colleagues and a place for both active fun like hiking and horseback riding, or passive fun like making bracelets, hanging out by the pool, or taking a siesta. I think everyone at the ranch can guess which activity was my favorite: karaoke, a Lantana retreat tradition. It was the best activity to plan for the first night. All my anxiety about meeting everyone was completely gone, and I couldn't wait to work with my new coworkers after that (shoutout to Mena and Rick for sharing the mic with me!).
However, before the fun was hard work. Each day, there were sessions covering all aspects of work at Lantana. Courtney's Strategic Planning session impressed me most. I was in such awe of the transparency from the major decision-makers to the rest of us. It's not something I was used to as I'm most familiar with the "black box" style of management. For Courtney's session, we broke out into groups that addressed various aspects of Lantana's business strategy. I was in the Organizational Growth group where we brainstormed ways to effectively train new hires, build our reputation for recruitment, manage our rapid growth, and identify current pain points. The retreat was only a few months ago, and I'm already seeing proof we've been heard. Just. Wow.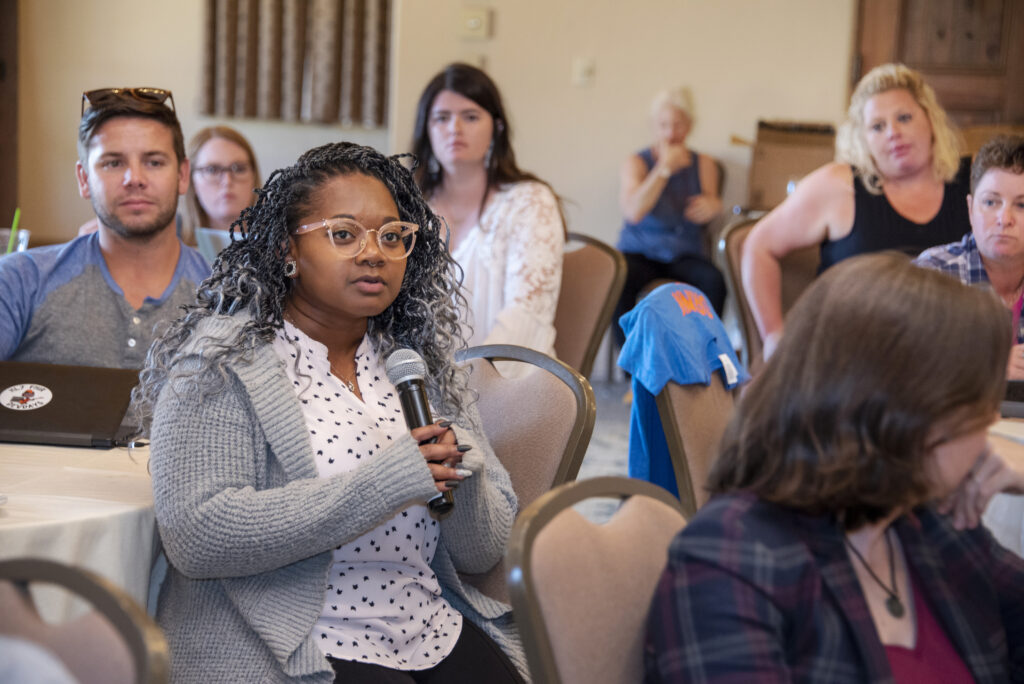 I had an idea of what healthcare IT project management looks like coming from an electronic healthcare records company, and I had been with Lantana for about a month, but I didn't see the bigger picture until the retreat. I learned about the massive importance of the work we do in the causes we support and the clients we work with. I learned about the immense value of public health reporting, implementation guides, and the tool we are developing for the CDC, NHSN Link. I was impressed, to say the least. I am proud of the company I am a part of and excited to contribute to the world's health care with Lantana.
I am truly lucky. I can't think of a better way to onboard a new hire than with the annual retreat. Lantanians work hard all year-round, but once a year, we get a chance to do it together, in person, at this special event. I thank Marte, Emilie, and everyone that made it happen. As the Project Manager for the 2022 Annual Retreat, I hope to give everyone, especially new hires, the same experience I had—if not better!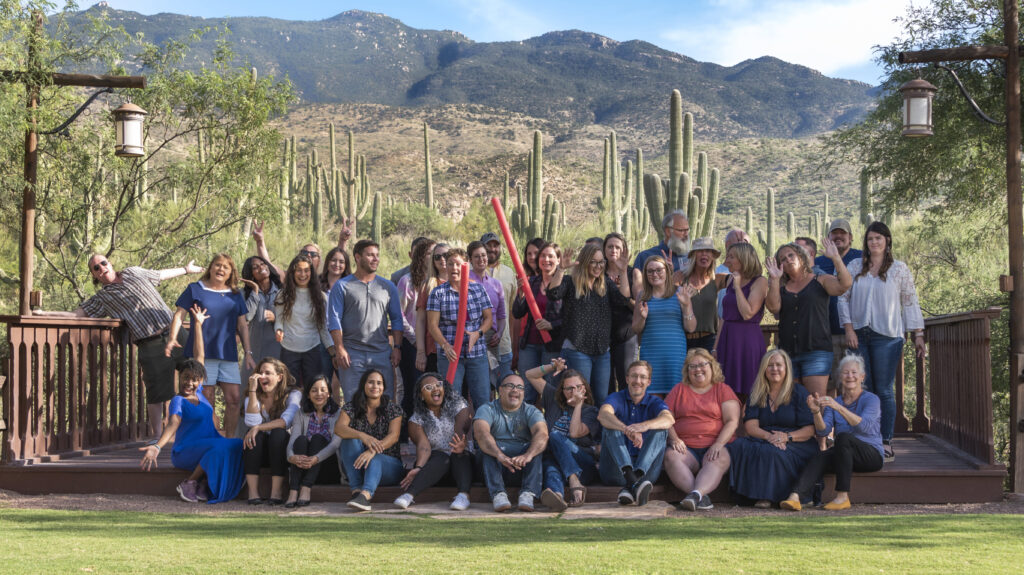 Virtual: Christinna's Perspective
This year's retreat was my first and took place during my second week at Lantana. As a virtual attendee, I'd say that it was the second-best way to meet the team and orient myself to Lantana (the first being attending in person). The retreat gave me a chance to learn about Lantana's history, mission, and culture in an open setting. I loved being able to split into smaller groups to chat with my new coworkers and learn more about their roles at Lantana and a bit about them personally.
I also loved the versatility of the retreat sessions offered. Some were informative, some were collaborative, and others focused on professional development. It was the perfect all-inclusive combination to allow for information gathering, group discussion, and self-reflection. I was especially lucky to have the opportunity to attend several sessions dedicated to aspects of the specific project I am working on. As a new hire, it was huge to have such a robust introduction to our work with the National Healthcare Safety Network (NHSN) including a chance to hear from former Surveillance Branch Chief in CDC's Division of Healthcare Quality Promotion (DHQP) and longtime Lantana collaborator Dr. Dan Pollock himself!
One of my favorite virtual activities was the Coffee Hour event. I was excited to chat with the other virtual attendees in a casual setting, as many typically do in a break room while working in an office setting. I also enjoyed being able to participate in conversations about Lantana's future. It was refreshing to see that Lantana takes the time to gather and discuss feedback from the entire team; everyone has a voice. What stood out the most to me was Laura and Kati's presentation on Mental Health. It spoke volumes that not only was mental health a topic of discussion, but that Lantana has created an environment where people feel comfortable sharing such personal information. Thank you, Laura and Kati! My retreat experience made me even more thankful for the opportunity to join such a diverse and talented team. I left the retreat feeling excited for the future, eager to contribute, and anxiously awaiting next year's retreat and the opportunity to meet everyone in person.