HL7 Working Group Meetings (WGM) – #HL7WGM in my social media-oriented mind– are bustling, busy, eventful gatherings held three times a year that draw standards-minded people from around the world. I experienced my first HL7 WGM January in San Antonio, and from my short amount of time in the health IT (HIT) industry and little experience with standards in general, you could say I was overwhelmed but learned a ton.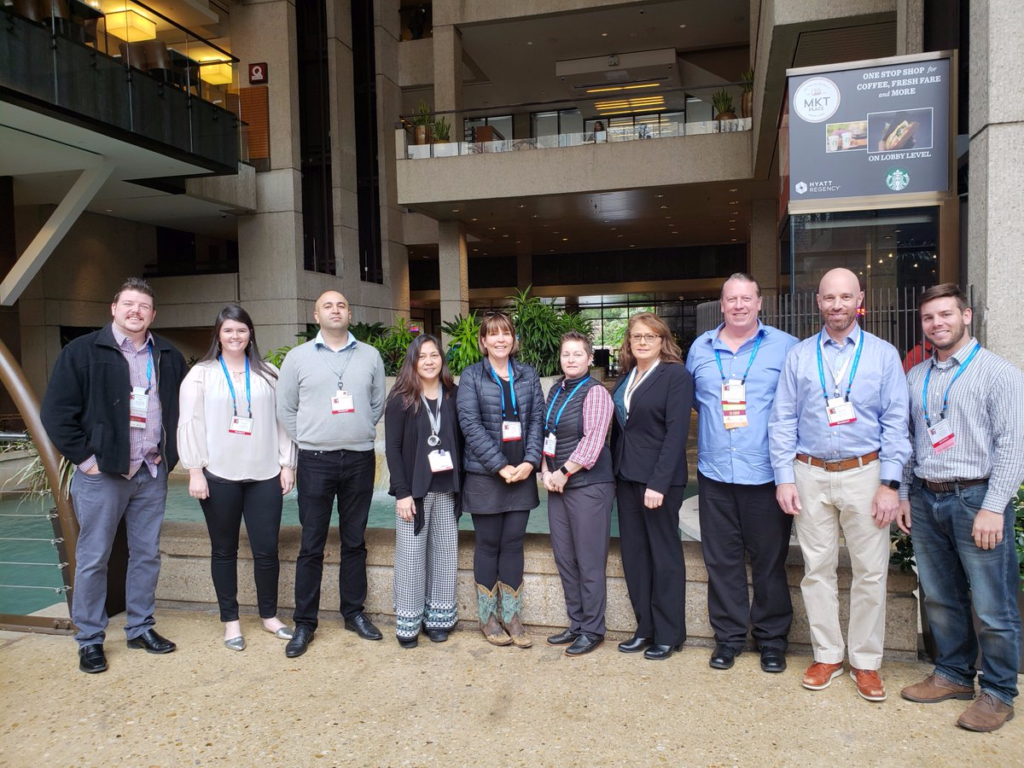 Ahead of the meeting, I was presented with a boatload of options for work groups (WGs) to attend, with several catching my eye like the public health and patient care WGs and others that were suggested to me by Lantana HL7 veterans. When I arrived on site, however, I realized that I wanted to check out one of everything (and I pretty much did), and after signing in on the first day, I decided to sign up for the introductory tutorial Overview of HL7 Standards for Interoperability. This tutorial was a good starting point for someone like me who knew what HL7 standards were, but not necessarily how they all fit together. I spent the first half of Monday learning the basics of interoperability, special clinical terms, CDA, and FHIR. While I still won't claim to be an expert, it set me up for a week of better understanding because I think it would have felt like a foreign language otherwise.
After a much-welcomed lunch break (and do they ever feed you well at these meetings!), I settled into my schedule, hopping from conference room to conference room and attending WGs across the spectrum for the rest of the week. I shadowed fellow Lantana-ites in sessions they regularly attended (such as Structured Docs), watched Sarah Gaunt lead a ballot reconciliation in the Public Health WG, observed KP chair the Clinical Quality Information (CQI) group, and attended Attachments to catch the vote on the new WG name (which is now up for an eVote on the Attachments listserv). The WGs were a great place to listen to conversations about topics that drive the use of standards in improving quality of care. The discussions were lively, and I found it helpful to hear many different thoughts on the agenda items and how decisions were eventually finalized despite so many opinions. I attended a few WGs each day and felt like I got a well-rounded view on how each work.
Another great part of attending HL7 WGM were the opportunities to network. Our team set up several lunches with partners and other friends in the industry, which gave me the chance to put several faces to names and get to know new people. The two networking receptions, one hosted by HL7 itself and the other by CorePoint, gave me a chance to talk to and get to know attendees in a more casual environment than the meetings. I felt that taking advantage of these opportunities was one of the best ways to maximize my attendance at HL7 – you never know who you're going to meet!
Overall, attending the HL7 WGM as a relative newbie in the HIT industry was a great opportunity to understand HL7's work, and in my case, our work here at Lantana. I left Texas that Friday with more knowledge on HL7, more insight on what goes on in the individual WGs, and more contacts in the industry. While I won't be attending the meeting in Montreal, I look forward to learning what the team brings back this time and applying what I learned during my experience as I summarize the happenings in our next On Our Radar edition.
If you're interested to see what we find most important from the upcoming HL7 WGM, please subscribe to our newsletter here!