What is AUR and Why Do We Care?
AUR is more than an airport code for a commune in southern France (Aurillac, if you are curious). AUR is an important facet of public health.
Using the Antimicrobial Use and Resistance (AUR) reporting module, hospitals can report and analyze antimicrobial use and/or resistance data. Rates of resistance to antimicrobial agents are rising in hospitals throughout the United States.1 The primary reasons for this increase are patient-to-patient transmission of resistant organisms and organisms' capacity to adapt with antimicrobial exposure.2,3 Studies show that feedback from reliable reports for antimicrobial use and resistance can improve antimicrobial usage.4,5
The Centers for Disease Control and Prevention (CDC) National Healthcare Safety Network (NHSN) is the most widely used healthcare-associated infection tracking system in the nation. NHSN provides healthcare facilities, as well as agencies at the local, state, and federal levels, data to identify problem areas and measure prevention efforts. NHSN covers five domains: Patient Safety, Healthcare Personnel Safety, Biovigilance, Long-Term Care, and Dialysis.
The Patient Safety Component includes four modules that focus on events associated with medical devices (i.e., Device-Associated Module), surgical procedures (i.e., Procedure-Associated Module), multi-drug resistant organisms (i.e., MDRO/CDI Module), and antimicrobial agents (i.e., AUR Module). The AUR Module contains two options, one for Antimicrobial Use (AU) and one for Antimicrobial Resistance information (AR). By gathering and analyzing data from the NHSN AUR reporting module, the CDC and participating facilities can target stewardship efforts to improve patient care by reducing inappropriate use and decreasing resistance.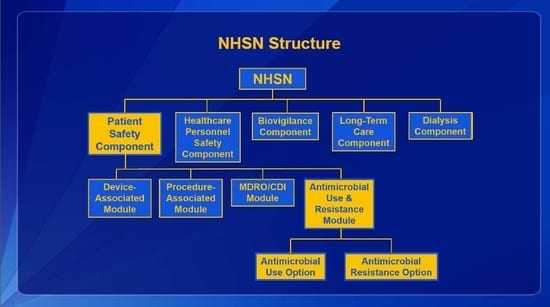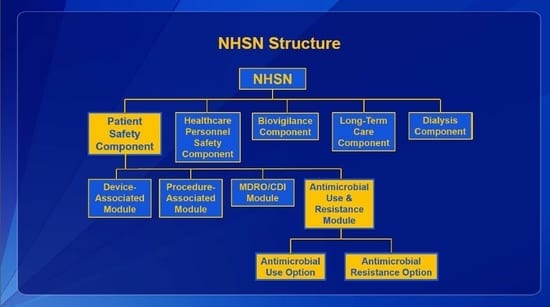 Lantana and the CDC are helping hospitals and stakeholders across the country report this important information. The Lantana team presents virtual training sessions and participates in meetings with hospitals, vendors, state health departments, hospital associations, and other stakeholders to encourage and guide AUR reporting for facilities of all sizes. The team develops and maintains guidance documentation, like the NHSN AUR Protocol and data analysis guides, and responds to inquiries on AUR for the general and CDA-specific CDC NHSN inboxes. Lantana reviews submitted data and provides feedback on potential data errors based on NHSN AUR Module protocol definitions to promote valid data submission.
Lantana assists in the development of tools and processes that support the submission of valid data into the module. The team submits change requests, reviews business requirements, tests new features, reports defects, and verifies solutions. In addition, members of the Lantana project team present in-person on AUR reporting at various conferences across the country.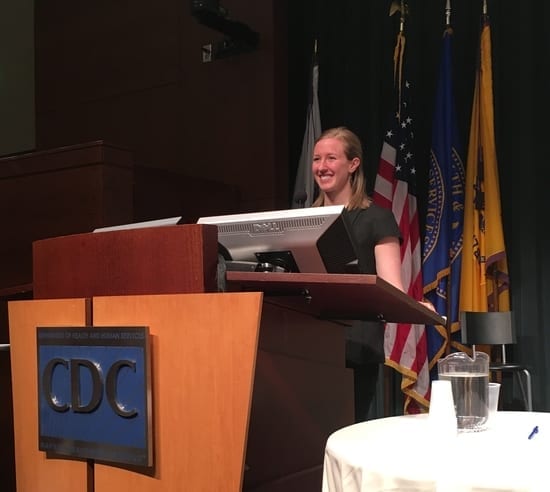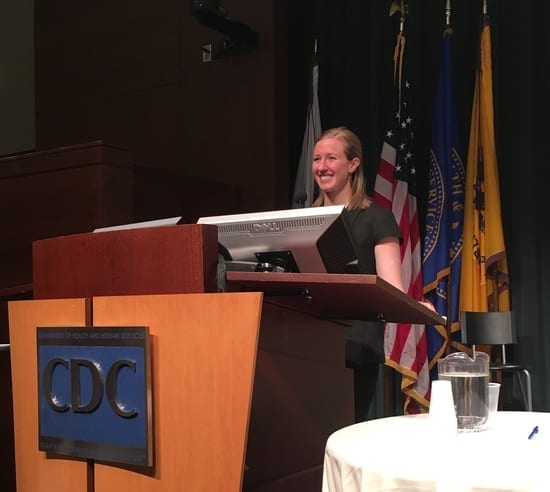 Amy Webb, Program Analyst, presenting at the CDC in February 2016
Not only is NHSN AUR reporting important for improving the care and health of patients, but it is now an option for eligible hospitals participating in Meaningful Use Stage 3 (MU3). CMS identified NHSN AUR reporting as a new option for fulfilling the public health registry reporting requirement under MU3.6
Watch for future blogs on this topic as we discuss reporting in the module and implementation challenges. It's time to get excited about public health reporting and improving patient safety!
Additional Resources
For more information on NHSN, visit the NHSN webpage.
For more information on the AUR Module, visit the NHSN AUR webpage.
For more information on the use of NHSN AUR Module and MU3, visit the NHSN Meaningful Use 3 webpage.
[1] Hidron AI, Edwards JR, Patel J, et al. Antimicrobial-resistant pathogens associated with healthcare-associated infections: annual summary of data reported to the National Healthcare Safety Network at the Centers for Disease Control and Prevention, 2006-2007. Infect Control Hosp Epidemiol 2008;29:996-1011.
[2] Michael, CA, Dominey-Howes, D, Labbate, M. The Antimicrobial Resistance Crisis: Causes, Consequences, and Management Front Public Health. 2014; 2: 145. Published online 2014 Sep 16. doi: 10.3389/fpubh.2014.00145 PMCID: PMC4165128 Article PubReader PDF–452KCitation
[3] Centers for Disease Control and Prevention. Antibiotic Resistance Threats in the United States (2013). Available from: http://www.cdc.gov/drugresistance/threat-report-2013/pdf/ar-threats-2013-508.pdf
[4] Ansari F, Gray K, Nathwani D, et al. Outcomes of an intervention to improve hospital antibiotic prescribing; interrupted time series with segmented regression analysis. J Antimicrob Chemother 2003;52:842-8.
[5] Solomon DH, Van Houten L, Glynn RJ. Academic detailing to improve use of broad-spectrum antibiotics at an academic medical center. Arch Inter Med 2001;161:1897-902.
[6] See certification criterion (§ 170.315(f)(6)) at https://www.federalregister.gov/articles/2015/10/16/2015-25595/medicare-and-medicaid-programs-electronic-health-record-incentive-program-stage-3-and-modifications