Wellness in the Workplace – Powerlifting
How do you begin your day? If you're like Crystal Kallem, Lantana's Executive Director of Analysis and Policy, you begin with an intense weight lifting session.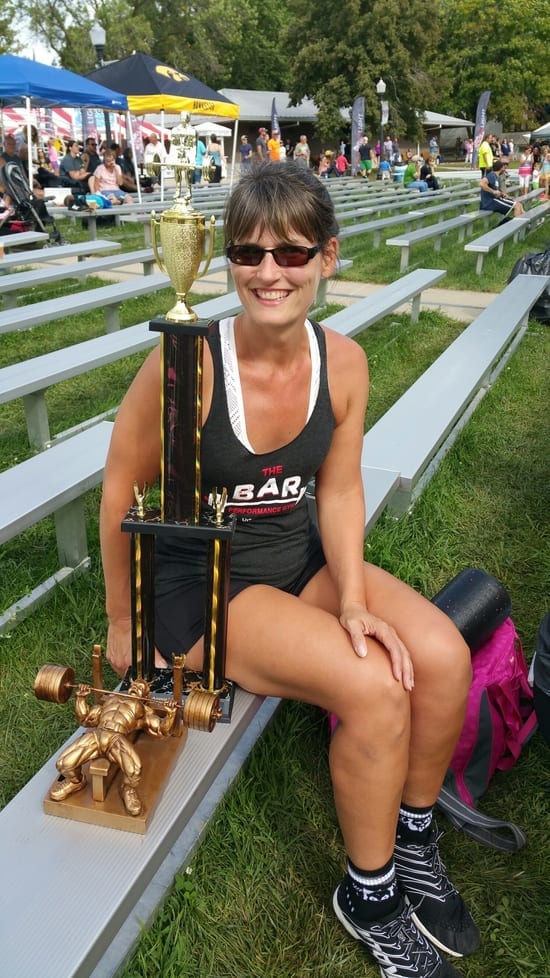 What began as a goal to lose weight evolved into an individualized strength training program. A back injury from a group training session four years ago caused her to reevaluate her goals and focus on overall health, strength and mobility.
Her personalized program began by focusing on the basics – to build core strength and proper form as a foundation. As her confidence grew, she began incorporating heavier weights into her training program, at which point her trainer suggested she participate in a powerlifting competition. Powerlifting consists of three primary movements: deadlift, squat, and bench press. Her first powerlift competition was in August 2016, where she won first place on bench press (120 pounds) and second place on deadlift (205 pounds) in her division/weight class. In just one year, she has participated in three powerlifting events!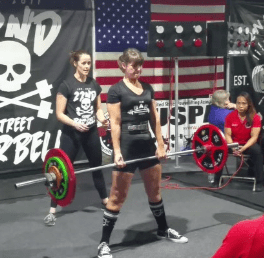 Even though she competes, it's not about winning or losing; it's about pushing yourself to set and achieve goals that motivate you every day. Through setting and achieving goals her confidence in herself and her capabilities increased, which pushes her to go to the gym every day.
Crystal emphasizes the importance of work/life balance. Being able to adjust her work schedule to accommodate her fitness training supports this balance. Even on recovery days, she makes sure to incorporate some form of activity such as walking or rowing. On days where she is physically active, her mental focus is improved and she feels less stressed.
Crystal's wellness journey is inspiring in many ways, and has also motivated Chris Hannigan, Technical Editor, who recently competed in his first powerlifting competition!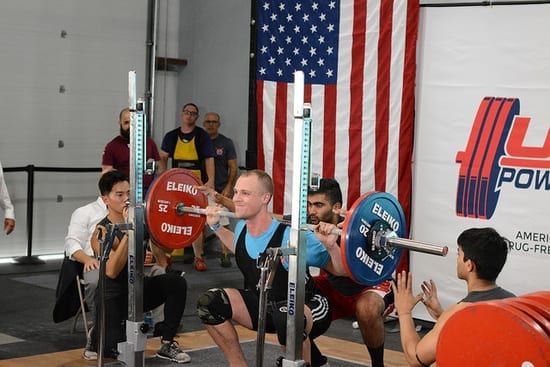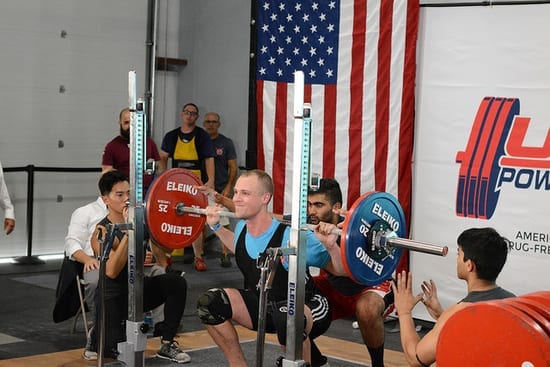 Chris, whose initial goal was social since working from home can sometimes make you feel isolated, joined a CrossFit program to be involved in group training. He was learning Olympic lifting through that program. Because he enjoyed the lifting component of the program but was feeling run down, Crystal encouraged him to try powerlifting instead. After trying it out he decided to focus solely on powerlifting. For Chris, powerlifting increases his strength, is easier on his joints, and better aligns with his personal goals.
Chris trains three to five times per week around his work schedule. Lantana's flexible scheduling allows him to work out when it's convenient for him. And because his gym is close to home, he can often train during business hours, which allows him to break up the workday. He finds himself looking forward to training more and more as it has brought a great balance to his life.
After just seven months of training, Chris participated in his first competition. To prepare, he followed a 12-week training program designed specifically for the competition. He plans to continue to compete, but wants to train more before doing it again.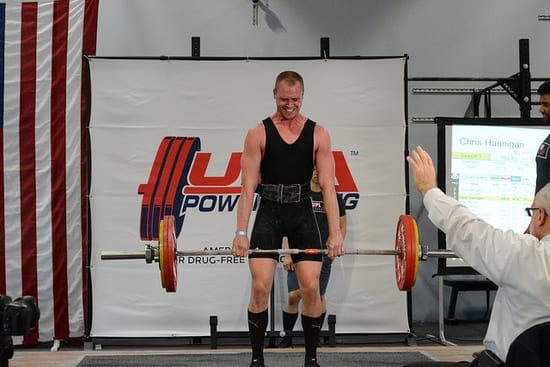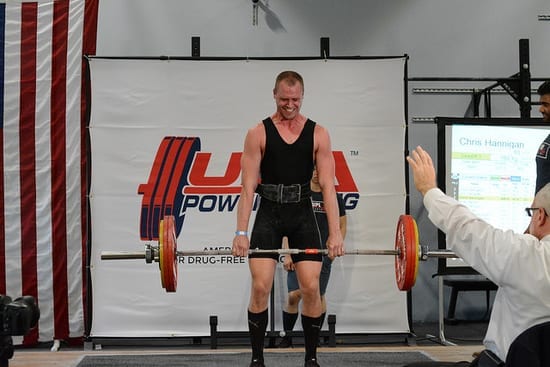 Chris highly recommends powerlifting; whose benefits include strength training and control. He suggests anyone interested should find a local trainer to work with because supervision will give you the confidence to push yourself without the fear of getting hurt.
Crystal and Chris – thank you for sharing your up-"lifting" wellness stories!
For home-based workers, group training also adds a social aspect to any program. We will explore more about the social dimension of wellness in an upcoming blog.