The PHIG Supports National Public Health Week April 5-11, 2021
Public health was thrust into the spotlight with the emergence of COVID-19. The World Health Organization declared COVID-19 a global pandemic on March 11, 2020. Over a year later, we're still grappling with its impact.
National Public Health Week (NPHW) is April 5-11 this year.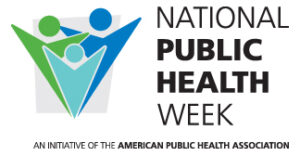 The overall theme is Building Bridges to Better Health. Our work at Lantana includes building—or rather developing—health information exchange standards and using those standards to support the important work that CDC, state and local agencies, and CMS are doing to advance the health of our nation.
Each day of NPHW has a different theme:
Monday: Rebuilding
Tuesday: Advancing Racial Equity
Wednesday: Strengthening Community
Thursday: Galvanizing Climate Justice
Friday: Constructing COVID-19 Resilience
Saturday: Uplifting Mental Health and Wellness
Sunday: Elevating the Essential and Health Workforce
In the spirit of "building bridges," Lantana's Public Health Interest Group (PHIG) collaborated with other Lantana interest groups including the Diversity & Inclusion Group, Community Group, Green Lantana, and the Clinical Advisory Council to sponsor a theme each day. Follow along with Lantana as we celebrate and share our take on each of these themes throughout the week.
In closing, we want to acknowledge and pay tribute to all those dedicated public health professionals that make this world safer and healthier for all of us. Thank you for your service!