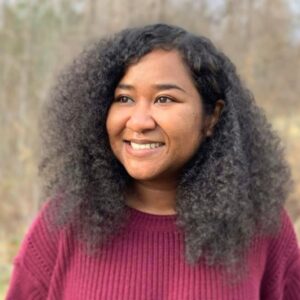 Virgie
Fields,
MS, CPH, CIC
Public Health Analyst
"Promoting the standardized collection of data to drive change and improve health outcomes."
Virgie Fields is a certified public health professional with over six years of experience in epidemiology, disease surveillance, and data analytics. She previously worked as a Council of State and Territorial Epidemiologists (CSTE) Applied Epidemiology Fellow with the Arkansas Department of Health and as an Epidemiologist with the Virginia Department of Health coordinating the surveillance and analysis of healthcare-associated infection (HAI) data. At the Virginia Department of Health, she was a member of the COVID-19 Infection Control Team and the Virginia COVID-19 Long-Term Care Task Force where she monitored COVID-19 data reported from long-term care facilities (LTCFs) and consulted with local health departments to mitigate the spread of COVID-19 in healthcare facilities.
At Lantana, Virgie provides analytic and user support to the Centers for Disease Control and Prevention's (CDC) National Healthcare Safety Network (NHSN) Antimicrobial Use and Resistance (AUR) Module.
Virgie earned a B.S. in Biomedical Engineering from Virginia Commonwealth University and an M.S. in Epidemiology from the Harvard T.H. Chan School of Public Health.
Q&A
My favorite quote is:
"My mission in life is not merely to survive, but to thrive; and to do so with some passion, some compassion, some humor, and some style." ―Maya Angelou
What was your first job?
Research Assistant
When you were 8 years old, what did you want to be when you grew up?
A pediatrician
Best advice received:
Never stop being a student; keep asking questions and learning new things.