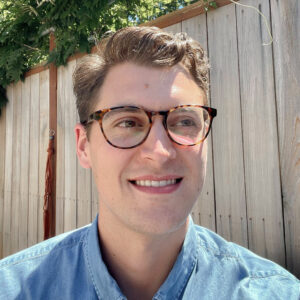 Peter
Maier,
MPH, MS
Public Health Data Analyst
"Improving health outcomes by implementing sound public health surveillance strategies and better health data communication through data visualization."
Peter Maier is a public health data analyst with experience in epidemiology and data analytics including data management, cleaning, and analysis. He excels at communicating complex epidemiological and public health concepts to a variety of audiences and media using various methods including infographics, dashboards, short videos, and podcasts. He has served in unique roles over the past several years from disease case investigation to creating COVID-19 interactive dashboards for public dissemination to the epidemiology of firearm injury and suicide prevention. He served as a program manager for AFFIRM at the Aspen Institute where he evaluated firearm injury and suicide rates across the United States. He also served as a data analyst for the CDC Foundation where he supported on-going COVID-19 relief efforts for three counties in Ohio. He specialized in data visualization by building COVID-19 interactive dashboards for these organizations.
At Lantana, Peter applies his expertise in epidemiology, data analytics, and data visualizations to support various projects for both Lantana and with the Center for Disease Control and Prevention's (CDC) National Healthcare Safety Network (NHSN).
Peter earned an MS in Dietetics and Nutritional Services from the University of Kansas Medical Center and an MPH in Infectious Disease Epidemiology and Zoonoses
Q&A
When you were 8 years old, what did you want to be when you grew up?
A secret agent or spy (think James Bond)
What technological advancement can you not live without?
A frother. You'd be surprised how many items can be frothed.
What was your first job?
A bus boy at Texas Roadhouse. Don't ask me to do the dance.
Downtime: how do you relax?
I love to get outdoors in whatever capacity possible. I enjoy hiking, climbing, ice climbing, swimming, and walking my dogs!