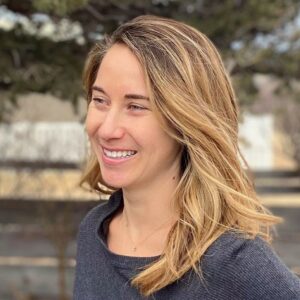 Molly
Ballard,
MS
Public Health Analyst
"Working together to efficiently use technology to prevent illness and protect the community."
Molly Ballard is a public health analyst with experience in community outreach, serving as a subject matter expert (SME) and liaison for community programs. She served as the public information officer and planning section chief during the COVID-19 emergency at the Park City-County Health Department. Molly also developed educational materials and activities on tobacco/substance use and prevention, managed a patient-provider referral program, and coordinated a local driving under the influence (DUI) task force in Park County, Montana.
At Lantana, Molly provides public health expertise to support the Centers for Disease Control and Prevention's (CDC) National Healthcare Safety Network (NSHN). She leads outreach and coordination services with university hospitals, healthcare facilities, and healthcare exchange facilities that will pilot new measure reporting metrics to the CDC's NHSN.
Molly earned her bachelor's degree in Environmental Geology from the College of Charleston in South Carolina and her master's degree in Community Health from Montana State University.
Q&A
I'd like to travel to:
The Himalayas
When you were 8 years old, what did you want to be when you grew up?
An artist.
What was your first job?
A sandwich maker/cashier at a Lebanese sandwich shop. I still love falafel!
Downtime: how do you relax?
Reading