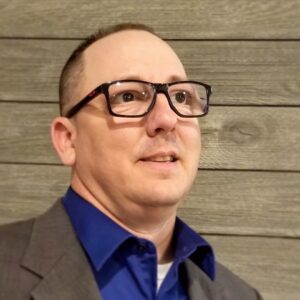 Matt
Wilkins,
SSGB
Technical Project Manager
"I value the opportunity to make a direct impact on public health by delivering scope on time and on budget."
Matt Wilkins has nearly 8 years' experience as a project manager and over 15 years' experience as a business analyst. He has been on the management team for a wide range of projects including Hospital Quality Reporting (HQR) for the Centers for Medicare and Medicaid Services (CMS).
At Lantana, Matt serves as a Technical Project Manager overseeing deliverables and budget of Lantana's engineering projects. Matt supports Lantana's work for the Centers for Disease Control and Prevention (CDC) and their National Healthcare Safety Network (NHSN).
Q&A
When you were 8 years old, what did you want to be when you grew up?
Cowboy
What was your first job?
I worked at a holiday tree farm.
My favorite quote:
"Be humble, be hungry, and always be the hardest worker in the room." —The Rock
If I ruled the universe:
Taco Tuesday, becomes Taco Every Day.