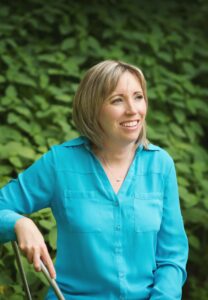 Marissa
McMeen,
MPH, MLS (ASCP), CIC, FAPIC
Public Health Analyst
"Accurate healthcare data collection and analysis provide results that drive changes to improve patient care."
Marissa McMeen is a Fellow of the Association for Professionals in Infection Control and Epidemiology (FAPIC) and an infection preventionist with over 10 years' experience in infection surveillance, prevention, and control. Her experience includes supporting hospital infection prevention activities including reporting to the National Healthcare Safety Network (NHSN) and data management and analysis.
At Lantana, Marissa provides public health and infection prevention support services to clients seeking to enhance efficacy of their public health programs. She conducts analysis, coordination, and outreach to healthcare and other public health partners to support programmatic goals.
Marissa earned her bachelor's degree in biology at King's College and her master's in public health from West Chester University.
Q&A
I can't live without
Chapstick
I'd like to travel to:
Maldives and stay in one of those ocean villas
What was your first job?
Photo technician at CVS/Pharmacy
My favorite movie is:
National Lampoon's Christmas Vacation