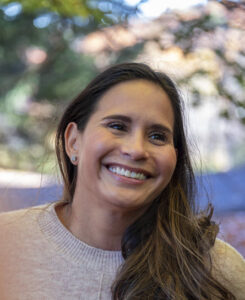 Malissa
Mojica,
MPA, CQIA
Analyst II
"Everyone has the right to good, quality healthcare and to receive the best care possible."
Malissa Mojica is an analyst with experience in healthcare. Each stage of her career has focused on quality healthcare: first as a music therapist and then as a healthcare analyst. She worked as an analyst, project manager, and quality assurance coordinator for government reporting contracts.  
At Lantana, Malissa provides consulting, design, and development services to clients seeking to design, implement or enhance interoperability of their healthcare data. She analyzes projects to ensure they align with client expectations. 
She earned her bachelor's degree in psychology, an equivalency degree in music therapy, and her master's degree in public administration with an emphasis in healthcare management.
Q&A
When you were 8 years old, what did you want to be when you grew up?  
A pediatrician 
I'd like to travel to:  
Greece 
What was your first job?  
Smoothie maker 
Downtime: how do you relax?  
I love to read.