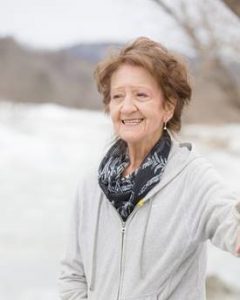 Louise
Daigle
Senior Staff Accountant
"Details matter."
December 19, 1947 – September 16, 2019
We lost our colleague Louise to late stage pancreatic cancer on Monday September 16. True to form, she worked a full schedule until five days before her death. We miss her greatly and appreciate having had her strong, foundational support over seven years of growth and change at Lantana.
To reach the Finance Department, please contact Peter Bolduc. 
Louise Daigle supports Lantana's finance department as a Senior Staff Accountant, managing the billing and accounts receivable functions, and performing contract briefs, account reconciliation, and general accounting analysis. She enjoys working with her financial and administrative counterparts within Lantana's customer base to ensure the administrative aspects of projects run smoothly.
Louise has a background in the private and public sectors. She worked at a Home Health Visiting Nurse Association for 14 years as a business office manager and in accounts receivables. She also spent time in accounting, office management, and human resources with organizations such as the Health Care and Rehabilitation Services of Southeast Vermont, Summit Wealth Group, Thermal Dynamics, and Building Envelope Solutions.
Q&A
What was your first job?
Chef Assistant
Best advice received:
"Don't like where you are – then make different choices." Unknown
Who would you most like to meet?
J.R.R Tolkien
Downtime: how do you relax?
Kayaking, landscape work, hiking and reading