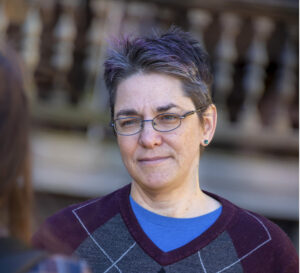 Kristin
Schrock,
MFA
Senior Technical Writer/Editor
"Clear and precise language is the foundation of effective communication."
Kristin Schrock is a technical writer and editor with over a decade of experience that includes developing and producing proposals, procedure documentation, and e-learning modules. She taught college writing courses and designed curricula for seven years. At Lantana, she supports communications and business development.  
Kristin earned her bachelor's degree in English Literature and her master's degree in creative writing.
Q&A
I'd like to travel to:  
Greece 
My favorite quote is: 
"So it goes." – Kurt Vonnegut 
When you were 8 years old, what did you want to be when you grew up? 
A veterinarian. 
Downtime: how do you relax? 
I like to knit and read. Unfortunately, I haven't' figured out how to do them at the same time