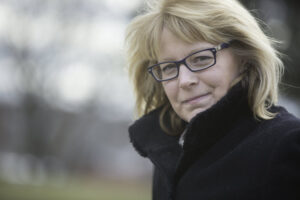 Susan
Knoll,
MBA, MPH
Data Analyst
Susan Knoll is a data analyst with over three years' experience in public health data collection and analysis. Her experience includes supporting the Centers for Disease Control and Prevention's (CDC) COVID-19 response and the Franklin County Ohio and Rhode Island Public Health Department's response to the opioid crisis. She established infrastructure for coroner's office surveillance systems, databases to analyze opioid deaths, and a novel surveillance system to collect and analyze non-fatal opioid overdose data.
At Lantana, Susan supports the CDC's National Health Safety Network (NHSN) Acute Care Analytics team, analyzing data from hospitals on healthcare-associated infections (HAIs) to improve the data quality processes. This will include providing internal and external support in the analysis and interpretation of the NHSN data.
Susan earned a bachelor's in Communications from Michigan State University, an MBA from the University of Denver, a Master's in Infectious Disease and Global Health from Tufts Cummings School of Veterinary Medicine, and a Master of Public Health (MPH) in Biostatistics and Epidemiology from Boston University School of Public Health.
Q&A
I can't live without:
Coffee and College Football
When you were 8 years old, what did you want to be when you grew up?
Dr. Doolittle
What was your first job?
Chevy Girl at Michigan International Speedway
I am passionate about:
Figure skating and animal rescue