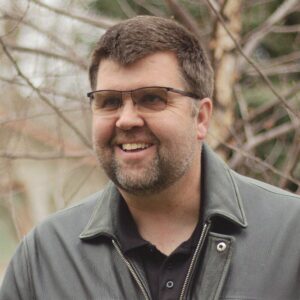 Eric
Rux
IT Manager
"IT isn't just about fixing the broken gear; it's more about helping the business use the technology to its fullest."
Eric Rux has over 30 years of experience in information technology (IT) including managing, implementing, and administering enterprise infrastructure environments and applications. Eric began his career in the United States Navy and has since managed network installations, served as a systems administrator, and information systems manager in manufacturing, energy management, and education.
At Lantana, Eric leads the IT department and his team is responsible for maintaining the back-end services used by both our internal and external customers.
Eric earned his bachelor's degree in Management Information Systems from the University of Phoenix.
Q&A
What was your first job?  
Cleanup man at the local meat packing factory on butcher day.  Puts every job I've ever had since into perspective.
What technological advancement can you not live without?
Electricity & the Internet.  I'd be out of a job pretty quick!
I'd like to travel to:
Disneyland.  Again, and again, and again….
Downtime: how do you relax? 
Ride horses with my wife.