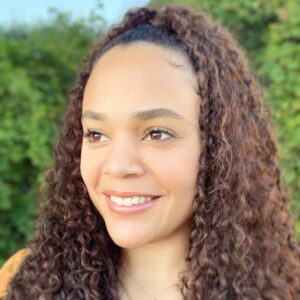 Christinna
Robinson
Associate Project Manager
"Efficiently and effectively supporting internal and client-focused teams to achieve both growth and success."
Christinna Robinson is a project manager with experience overseeing data collection, validation, and quality projects. She has proven problem-solving, process improvement, and customer service skills in information technology (IT) projects.
She earned her bachelor's degree from Buffalo State College.
Q&A
When you were 8 years old, what did you want to be when you grew up?
A doctor
What was your first job?
A daycare worker
My favorite movie is:
Interstellar
Downtime: how do you relax?
Reading, spending time in nature, taking time to enjoy the quiet