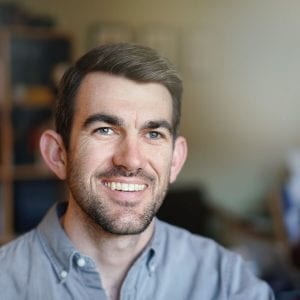 Brian
Lackey,
MPH
Senior Data Analyst
"Just because something is easy to measure doesn't mean it's important. Start by asking the important questions and then use data to try to answer those."
Brian Lackey is a data analyst. As part of his graduate work, he has studied tuberculosis across the Americas. He studied treatment outcomes of tuberculosis in Peru and infection rates in New York. 
As a Senior Data Analyst for Lantana, Brian supports government and commercial projects by creating and maintaining SAS code to perform data management and statistical analysis tasks. He oversees all SAS programming and related data analytics activities company-wide, ensures analytic work meets quality standards, and contributes to proposals and strategic discussions.  
Brian earned his bachelor's degree in public health and master's degree in epidemiology.
Q&A
I can't live without:  
Music 
My favorite quote is:  
"You can't have good ideas unless you're willing to generate a lot of bad ones." – Seth Godin 
What was your first job?  
Making milkshakes at Mighty Fine Hamburgers 
Best advice received:   
Start with the "Why"