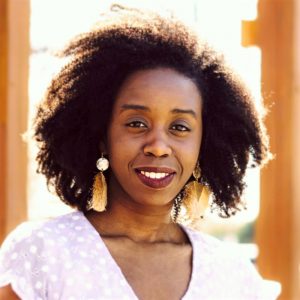 Agasha
K.
Amor
Data Analyst
"Create data stories to help drive better decision making."
Agasha Amor has 3 years' experience as a public health analyst. At the Center for Disease Control and Prevention's (CDC) National Healthcare Safety Network (NHSN), she was the subject matter expert (SME) for the annual facility survey, hospital location/unit mapping, catheter associated urinary tract infections (CAUTI), the DHQP (Department of Healthcare Quality and Promotion) contact for the healthcare personnel influenza vaccination module, and the CDC SME for all Hospital Compare, CCXP and PDC activities. 
At Lantana, Agasha works with the CDC's NHSN to provide statistical and data visualization support.
She earned a bachelors of science degree in Anthropology and Human Biology and her masters in public health in Epidemiology from Emory University.
Q&A
My favorite quote is:
"It's better to be the REAL you than the FAKE someone else."–Lauryn Hill
I'd like to travel to:
The Fiji Islands
When you were 8 years old, what did you want to be when you grew up?
A cardiologist
What was your first job?
Team Member at KFC/Taco Bell