Nursing Informatics Series: Angela's Journey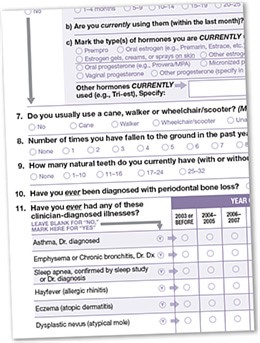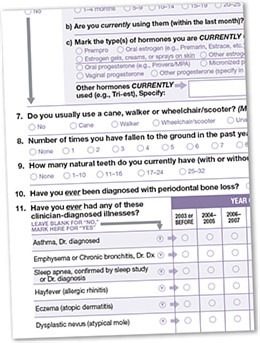 As a former home health nurse, I know firsthand the importance of real-time patient health information. Today's nurses can easily document and upload information that is instantaneously accessible to other health team members. But it wasn't always so. When I was starting out, documenting an initial assessment and care plan for a new home health patient could take several hours—and still required someone else to upload my notes to the system. It always felt so inefficient that 24 hours or more could pass before patient information was available to others on the team. An early form of electronic data capture, "Scantron" bubble-sheet forms, were not very useful, as only the minimal patient data required for billing purposes was recorded. Assessment was still handwritten and still needed 2-3 hours to complete.
I became a certified diabetes educator and moved into ambulatory care as director of a Native American tribal diabetes program. We piloted a diabetes registry for the University of Oklahoma Health Sciences, and I soon became intrigued with the power of electronic systems to query data, run reports, and assess the impact of the diabetes care being provided—not to mention the ease and speed of how our system performed chart audits!
For me, there was no going back to handwritten data entry. I returned to school to finish my BS in Nursing, then earned a Master of Science in Nursing (MSN) degree with a focus on informatics, and, finally, accreditation in Certified Professional Healthcare Information and Management Systems (CPHIMS). The informatics training paid off almost immediately, as I had a chance to play a key role in deploying EHR systems for state and national Indian Health programs and hospitals. Wanting to dive a little deeper into healthcare informatics but still draw on my clinical background, I began writing clinical quality measures.
And that's what brought me here, to Lantana, to be part of a team dedicated to innovative, standards-based solutions aimed at improving patient care. Today, I support electronic clinical quality measure development, maintenance, retooling, testing, and standards development. As a Lantana Academy instructor, I provide eCQM training for clients and Lantana staff looking to get more involved in electronic data measurement and exchange.
I'm often amazed at where this "electronic journey" has taken me. In some ways, I've come full circle: it's all digital input now—rather than handwritten forms—but I'm still working with quality data elements and more convinced than ever of their value. The fusion of clinical nursing practice and information technology improves patient care, reduces the burden of paperwork, and enhances communication among healthcare teams.