Nurses in the Community: Week 4 of National Nurses Month
Nurses can become involved in their communities and make a positive difference for patients and families beyond the bedside in many ways. With a little creativity, nursing professionals can engage with their communities and make a lasting impact. Did you know that volunteering has been known to improve mental and physical health? If you remember week 1—Self Care, then you know why this is important.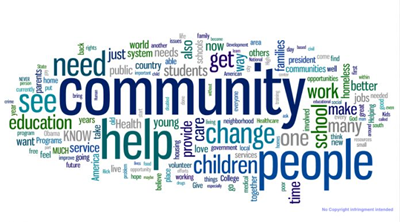 Lantana's clinical affinity group has been part of many community outreach efforts. Last year, we led a successful blood drive that got much of the company and even some family and friends involved. Other activities included volunteering at local immunization clinics and providing clinical support at church. There are many opportunities to get involved, and no matter what kind of community engagement activity you choose, it is important that you approach it with an open mind and dedication to helping others. Your involvement can have a positive impact on those around you and create meaningful relationships within your local area. Community engagement is an important part of being a nurse because it helps to build trust; to improve communication and collaboration, which may result in improved outcomes; and to promote well-being and increase community knowledge, which can lead to more empowered patients.
Here are some ideas for community engagement for nurses:
Participate in health fairs and community outreach events. Teach basic first aid skills to children in schools or camp settings. Establish healthcare-related education programs, such as first aid (anyone can become certified to teach Red Cross classes) or nutrition classes in the community.
Organize volunteer opportunities at local homeless shelters, food pantries, or other charitable organizations related to healthcare.
Respond in public forums on healthcare topics and provide input from a nursing perspective. Advocate for health policy changes at the local, state, and national level that are beneficial to nurses and their patients.
Facilitate support groups for individuals facing chronic health issues. Support groups may take place in person or online using a video meeting. There are pros and cons to both, as each option can limit access to different groups. Online meetings may be less personal, but some may prefer this method for the convenience reasons.
Join a professional organization focused on community engagement and participate in events, fundraisers, and activities.
Become a mentor for nursing students entering the profession. Connect with nursing students to help them understand the importance of caring for their patients beyond medical care alone.
Organize donation drives for medical supplies or other items needed by community healthcare providers.
There are many local organizations that could benefit from the expertise of a skilled nurse, and it can be an incredibly rewarding experience. Volunteering is a great way to make a difference in your community and connect with others. There are also many volunteer opportunities out there for non-clinical people offered through groups like the Red Cross and Habitat for Humanity.
Here is more information if you are looking for ways to get involved in your community: