Has the Clock Run Out on Electronic Claims Attachments?
Electronic exchange of health data has been required under regulation for 21 years, since the original Health Insurance Portability and Accountability Act (HIPAA) legislation with a renewed mandate under the Affordable Care Act (ACA). The Centers for Medicare and Medicaid Services (CMS) will soon release a Notice of Proposed Rule Making (NPRM) for electronic claim attachments. Will stakeholders welcome this rule as the right move, at long last, or as an effort long past its expiration date given the move to value-based care?

The shift from volume-based care to value-based care means a shift in when clinical data affect healthcare decisions. In volume-based care, clinical data justify services. Payers receive clinical data, as needed, via prior authorization requests and claim attachments. Alternatively, in value-based care, clinical data support decision-making based on best practices and outcomes. The shift from retrospective justification to prospective planning shifts the focus from sharing clinical data via a claim attachment to accessing data for population management and sharing clinical data for care coordination and prior authorization.
As providers' financial risk increases, their need for accurate and complete clinical and financial data also increases. The following value-based care payment models have different levels of financial risk based on the cost to deliver quality care:
Pay-for-performance (P4P) model offers financial incentives to healthcare providers for meeting certain performance measures. Providers monitor and report their clinical quality and cost data. They qualify for value-based incentive payments or incur penalties based on quality and cost performance. Payers determine reimbursement with quality metrics, clinical data, adherence to care processes, scores on patient satisfaction surveys, and patient outcomes. The P4P model benefits small and rural providers without resources to implement expensive technologies.
Shared savings alternative payment models (APM) reimburse providers according to a fee-for-service structure. Providers may need technologies to track healthcare spending and quality improvement activities that monitor and influence the quality of care delivered. Providers that reduce healthcare spending below the payer set benchmark can retain a portion of the savings. Payers and providers determine the savings with clinical and administrative (financial) data to calculate quality metrics, which are compared to benchmarks. Historical data from payers define these benchmarks.
Shared risk models (i.e., downside risk models) reimburse providers based on predetermined budget agreements. Providers need technologies for population management to identify and manage their patient populations. If a provider's costs are not below the set benchmarks, the provider must cover some or all healthcare costs. Many providers enter this model through relationships with accountable care organizations (ACOs).
Providers that assume more financial risk increases their need to understand the patient population and the costs of quality care. Population management processes monitor quality and cost and implement quality improvement activities to optimize reimbursement. Population management requires complete and accurate data and technology for analytics and clinical decision support. Providers will deliver cost-effective quality care with proactive, real-time treatment decisions.
Clinicians document for different reasons, telling the patient's story being the most important. The clinical information also affects reimbursement and, analytics for population health management and quality reporting. Access to clinical data has been, is, and will remain critical to healthcare operations and treatment.
Automating the claim attachment process as an initial step to greater sharing of clinical data. Electronic claim attachments require less time and resources than the manual paper-based process and increase interoperability. The standards for sharing clinical attachments between providers and payers are the same standards that meet the interoperability requirements under CMS' Promoting Interoperability Programs, formerly known as the EHR Incentive Programs–the Health Level Seven (HL7) CDA.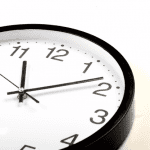 Has the clock run out on standard electronic attachments? We don't think so. With the shift towards value-based care, payers still need access to clinical information for reimbursement decisions as well as for cost and quality metrics and standardizing enough of the clinical record to satisfy the anticipated attachments reg would be an excellent next step in that direction.