Celebrating Infection Prevention Week: What is an Infection Preventionist?
Often dubbed (somewhat mockingly, I would say) the "hand hygiene police,"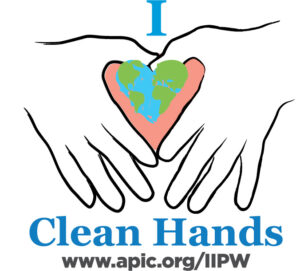 Infection Preventionists (IPs) are tasked with a broad set of responsibilities aimed at preventing and controlling infections within healthcare settings. One of an IP's biggest responsibilities is healthcare-associated infection (HAI) surveillance and submission of HAI data to the National Healthcare Safety Network (NSHN) to meet regulatory requirements. This task can be labor-intensive and time consuming. However, electronic surveillance systems have improved the efficacy of HAI surveillance and reporting, and Lantana is developing software, NHSNLink, that reduces IP's workload through automated data collection and reporting with an interface that allows for adjustment and control.
International Infection Prevention Week (IIPW) celebrates the work IPs do to keep our communities healthy and safe. Established in 1986 and organized by the Association for Professionals in Infection Control and Epidemiology (APIC), IIPW highlights the important role infection prevention plays in improving patient safety and is held yearly during the third week of October. The theme of this year's IIPW—October 17-23—is "Make Your Intention Infection Prevention."1

IPs play a critical role in every facet of the healthcare facility. IPs come from a variety of different backgrounds—nurses, epidemiologists, medical laboratory scientists, and public health professionals—and in many cases possess a Certified in Infection Prevention (CIC®) certification. The CIC shows an expertise in the field of infection prevention and control, is internationally recognized, and is the only IP certification in infection accredited by the National Commission for Certifying Agencies (NCCA). There are currently 8,384 individuals with CIC® worldwide.2
Other job duties of IPs include:
Performing data analysis to identify trends
Implementing evidence-based processes for the prevention and control of infections
Monitoring and providing consultation on ways facility construction and design can prevent environmental dispersal of microorganisms and transmission of infectious agents
Designing and presenting education materials regarding infection prevention topics (e.g., how to perform proper hand hygiene)
Providing guidance on product selection within the facility (e.g., cleaning products and hand sanitizers)
Assisting in policy development, implementation, and revision
Monitoring staff practices, such as hand hygiene and personal protective equipment (PPE), and reporting observations for use in performance improvement activities
Notifying appropriate governmental agencies of outbreaks and other incidents with potentially wide-ranging health safety effects
Prior to the COVID-19 pandemic, the practice of infection prevention and control was isolated to efforts within the healthcare industry. In fact, most people likely had never even heard of an IP, let alone know what their work entailed. The pandemic has since highlighted the need, even outside of the healthcare industry, to have dedicated employees or consultants with the necessary expertise in infection prevention and control practices. For example, IPs are now being employed and engaged by professional sports teams, colleges, and even Hollywood film studios. Since the beginning of the COVID-19 pandemic, IPs have shown the world how important their profession is and are being leaned on more than ever for expertise in controlling infections.
Here at Lantana as a certified Infection Preventionist/Public Health Analyst, I support our work with the Centers for Disease Control and Prevention's (CDC) Division of Healthcare Quality Promotion (DHQP) NHSN as a subject matter expert under the Protocol and Validation team. In this role, I provide consultation and technical assistance regarding surveillance for healthcare-associated infections using the NHSN. I serve as a subject matter expert for central line-associated bloodstream infection (CLABSI) and catheter-associated urinary tract infection (CAUTI) surveillance and reporting. After ten years of working in hospitals and other healthcare facilities, I am excited and grateful to continue my career as an IP at Lantana supporting my peers all over the IP community.
I want to thank all my fellow IPs that have been working tirelessly through the pandemic for everything you do! Happy Infection Prevention Week!
For more information about infection prevention: https://www.cdc.gov/infectioncontrol/index.html or https://apic.org/
---
1 Infection Prevention and You, https://infectionpreventionandyou.org/
2CBIC: Certification Board of Infection Control and Epidemiology, https://www.cbic.org/