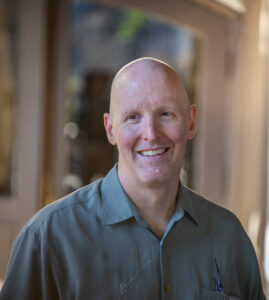 Rich
Baker
Senior Data Architect
"My goal is to provide data architecture and data modeling for FHIR databases across measures."
Rich Baker has over 15 years' experience as a data architect with experience with large scale database projects, 3-tier systems, high-performance databases, 100+ terabyte data warehouse (DW), business intelligence (BI) and real-time reporting. He has previously supported Centers for Medicare and Medicaid Services (CMS) change-data capture (CDC) processes, physical and logical modeling.
At Lantana, Rich supports the CDC's National Healthcare Safety Network's (NHSN) information technology IT) infrastructure. He designs and manages NHSN data systems, data storage, access policies and supports integration of new systems into the existing infrastructure.
Rich earned a bachelor's of science in Electrical Engineering from Lehigh University.
Q&A
When you were 8 years old, what did you want to be when you grew up?
Air Force Pilot
My favorite movie is:
The Empire Strikes Back
I'd like to travel to:
Perugia, Italy