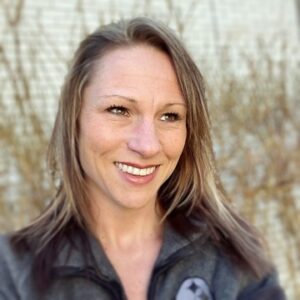 Emily
Gluvna,
MBA
Director of Human Resources
"Attract, develop, and inspire current and future talent to drive exceptional results and continued organizational success."
Emily Gluvna is a human resource professional with over 15 years' experience in recruitment, benefit administration, personnel issues and grievance resolution. She applies her strong interpersonal and communication skills to achieve strategic initiatives.
At Lantana, Emily plans, directs, and manages the Human Resource initiatives including recruitment, benefits administration, career planning, performance, compliance, and employee relations. Emily collaborates with management to increase employee engagement and satisfaction.
Emily earned a B.S./B.A. in Human Resources Management from Robert Morris University and an M.B.A. from Waynesburg University.
Q&A
When you were 8 years old, what did you want to be when you grew up?
A veterinarian
What was your first job?
Lifeguard and swim lesson instructor
I'd like to travel to:
Turks & Caicos
My favorite quote is:
"I've learned that people will forget what you said, people will forget what you did, but people will never forget how you made them feel." – Maya Angelou