Nursing Informatics Series: Zabrina's Journey
"Not all who wander are lost." –Henry David Thoreau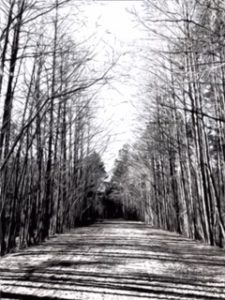 I took an indirect path to nursing informatics. I started on my journey early—as a candy striper volunteer in a tertiary care center at the age of 13. This experience was my first contact with patients in a hospital setting. I was assigned to the maternity ward to support the nurses who cared for mothers who had just given birth. While tending to basic requests, I had the opportunity to talk with new and seasoned moms. Through these interactions, I learned how cultural and religious beliefs impact the individual and their care. For example, I discovered that Jehovah's witnesses do not accept blood transfusion because they believe that blood represents life.
In college, I majored in Religious Studies with a concentration in Eastern practices and biomedical ethics. Studying the different religions around the world deepened my understanding of what I learned as a volunteer. After graduation, I had no clear direction. I knew I wanted to take part in evolving and improving healthcare but didn't know how to make this happen. I decided to explore other aspects of healthcare and took a job as a lab technician working with researchers focused on liver disease, hearing loss, and general epidemiology. The research piqued my interest in health, and I realized I wanted to learn how to take care of people. So I went back to school to obtain my BSN in nursing.
As a nurse, I worked primarily with children with chronic conditions and their families. Working in pediatric rehabilitation and oncology introduced me to the value of a multi-disciplinary care team when caring for patients with chronic conditions. This was my first experience with comprehensive care planning and care coordination. As a result, I became interested in high risk patients who benefited from care planning and coordination. I wanted to identify individuals in this population, so I went back to school and earned a degree as a Pediatric Nurse Practitioner.
As a nurse practitioner (NP), I moved to a rural community and worked in a variety of positions. I worked as a middle school nurse, a primary care provider, and I worked as an NP in a rural community health care center that served migrant workers and low-income families. These patients often needed services beyond basic health care such as dental care and transportation. Also, they tend to travel up and down the coast for work. There was a need for a portable medical record that could travel with the patient that contained more than just immunization information (such as a patient's past and active diagnoses and treatments).
I worked at a pediatric orthopedic hospital overseeing the department of medical social workers and nurses for pediatric patients providing care coordination for children prior to discharge. As I worked in these different settings, I became aware of the population of individuals and families who worked but could not afford healthcare or health insurance.
To address this gap, I changed my focus to making healthcare available to these patients. I took a leadership role in establishing free health clinics in this rural community. The free clinics provided primary care, specialty care, and dental services to this population. This uninsured population is similar to the migrant population; they seek care in different care settings—mostly the ER. As a result, the providers do not have access to any previous medical records and have limited information on any diagnosed health conditions and active medications making providing care more challenging.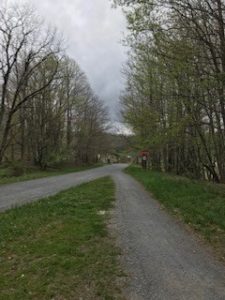 When I was presented with the opportunity to pursue health informatics, I had to choose whether to continue providing direct care or take a leap into the health IT world.
I decided to pursue a new career in health informatics. My first position was as a clinical analyst developing content for an electronic health record vendor. I was drawn to information sharing and became passionate about identifying and understanding the gaps in clinical information exchanged. Then, I attended a meeting on clinical document architecture (CDA) where I met Lantana's CEO, Liora, for the first time. The meeting focused on identifying document types for exchange. The meeting resulted in what we know as Consolidated CDA.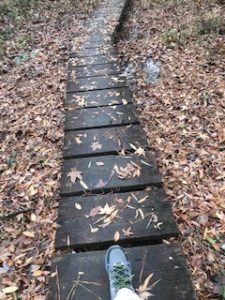 I joined Lantana in 2012. My position at Lantana allows me to take an active part in developing standards for clinical information exchange. Today, I continue to work with stakeholders to identify clinical information exchange needs.
Clearly, I followed an indirect path to health informatics. I certainly wandered. I look forward to exploring new opportunities to advance health IT.