Meta Manage Your Metadata for Mega Value
People talk a lot about the value of data. Data are described as an organization's "most valuable asset" and "the new oil." Maybe. The information tracked in client and administrative datasets offers insight into the best way to structure and deliver programs, learn from mistakes and successes, and maximize limited resources.
But data can also be a liability. Data require ongoing maintenance and support to persist and manage. Stored data present security, quality, and other requirements with new regulations every day. Fearing inadvertent data destruction, organizations keep data long past their relevance.
So, how do you make your data an asset and not a liability? Get to know it! Understand the data you have and the data you need. Characterize and contextualize it; inventory and catalog it; and govern it. Keep data about your data! This is data governance.
Metadata management is essential to capitalize on data resources and a fundamental part of an overall data management and governance strategy. Lantana understands this. We support clients, large and small, helping them get a handle on their data assets. For more than a decade, we have developed a suite of tools that unlocks the value of data assets with a structured overlay for management and integration.
Our Software Products
Let's suppose you have a clinical dataset you would like to share to ensure that your providers can access the best information about the patients they serve. Lantana's Trifolia Suite guides users through metadata to characterize their data assets, and to specify, build, and deploy standards-based interfaces. These interfaces can be proprietary or localized versions of national standards including HL7® FHIR® standard and CDA®. The Lantana Validator complements the Trifolia Suite by ensuring that what goes over the wire conforms to standards, whether homegrown or part of the public domain.
Trifolia-on-FHIR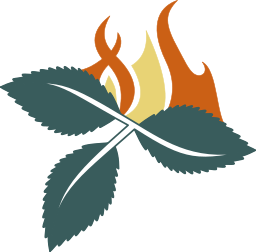 Trifolia-on-FHIR (ToF) is a premier metadata-management tool to develop and maintain Open APIs using FHIR®. Users can create or modify FHIR profiles, extensions, value sets, questionnaires, document types, and create and publish full implementation guides for enterprise use or for national adoption. ToF reduces the time and effort required to provide secure access for critical data assets. Since January 2019, over 270 users registered to use our hosted application which doesn't include the hundreds of pulls from our GitHub site.
Trifolia Workbench

Trifolia Workbench (TWB) is a robust and mature toolset used to develop CDA implementation guides complete with template, value set, narrative, validation logic, and XML sample management supporting customization and HL7® balloting. TWB has over 1,500 users. .
Validator
Our Validator ensures that documents are well formed, standards compliant, and high quality. The Validator accepts and validates any flavor of CDA against the base Schema and against Schematron rules. Accessed over 40,000 times, over 82,000 documents have been validated on our hosted application.
Here at Lantana, we use these tools every day. Our clinical and business analysts work hand in hand with our software team to enhance the tools and broaden their support of evolving standards. And we like to share! Trifolia tools are available under a permissive open source license and all three tools can be integrated into a local infrastructure. We support our tools with customization and prioritized help-desk support to ensure they can be a trusted part of operational workflow.
You can access the Trifolia Suite and all our software resources or contact us for more information from the Lantana website.
HL7, CDA, FHIR and the FHIR [FLAME DESIGN] are the registered trademarks of Health Level Seven International and their use does not constitute endorsement by HL7.