Health Story Project: Comprehensive Health Records that tell a Patient's Health Story
June 30, 2014 @ 12:00 pm

-

1:00 pm

Free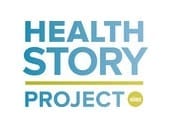 Liora Alschuler, Lantana CEO and founding member of the Health Story Project, will present during the upcoming Health Story Project webinar, June 30th, 12:00 PM EST.
Learning Objectives:
• Explain the mission and vision of the Health Story Project and the impact it is making on healthcare IT interoperability
• Review the history and past contributions of Health Story, as well as future plans
• Identify ways to get involved and how Health Story can benefit your organization and your career
About the Health Story Project:
Today, most electronic patient records and health information exchanges operate on a small percentage of the available information. In contrast, the HIMSS Health Story Project is dedicated to a comprehensive electronic record that can be shared to improve care through collaboration and analysis. With its start in 2006 as an alliance of healthcare vendors, providers and associations that pooled resources in a rapid-development initiative, today these constituencies remain and others have joined in supporting the full electronic document lifecycle from electronic information capture, to document management, encoding, processing and analytics.
Space is limited, register today.