Can you D.I.G it?: Lantana's Diversity and Inclusion Journey
Diversity is defined as variety, the condition of having or being composed of differing elements (traits and characteristics that make people unique); while Inclusion is defined as the act or practice of including and accommodating people who have historically been excluded because of their race, religion, age, sex, national origin, gender identity, sexual orientation, or ability. Together these words, diversity and inclusion, have helped change behaviors and social norms to ensure workplace equality.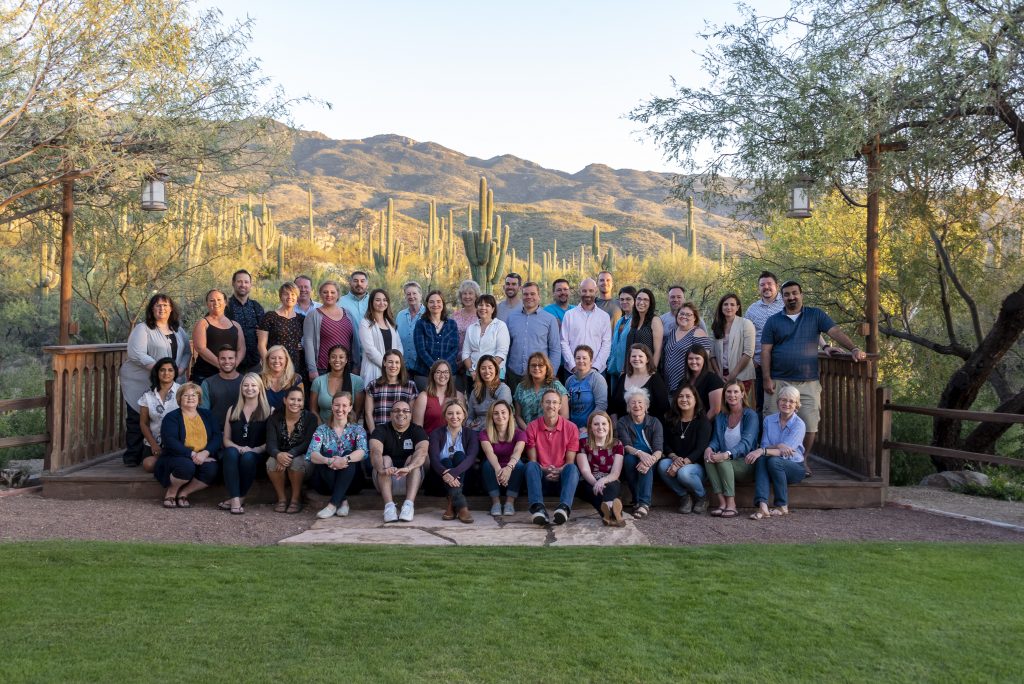 For years, society has ignored and rejected social groups because they were perceived as not "ordinary", resulting in certain people not getting hired or not receiving a promotion. But what is ordinary? Does it include the color of a person's skin, their gender, or their sexual preference? In history, many diverse groups gathered for change, such as the women's rights movement protesting for workplace equality. Workplace equality begins with the inclusion of all voices being heard through diversity education and training. This refers to teaching with the aim of advancing awareness, attitude, knowledge, and skills. Diversity education started as a reaction to the civil rights movement and activists demonstrating that people of color would no longer remain voiceless regarding their treatment as citizens. This was later followed by the Equal Employment Opportunity Act of 1972, leveling the playing field for all job applicants, and prohibiting job discrimination based on race, religion, color, national origin, and sex. As a result, businesses during the 1980s and 1990s introduced diversity training to protect against and settle civil rights lawsuits. Even though companies integrated diversity training, progress was still needed.
Judith Katz, a student activist during the 1960s, began her profession by focusing on racism from a white American perspective. She noticed that businesses emphasized diversity as doing the right thing, instead of being a business necessity, which allowed minorities to voice their opinions and feel more comfortable. People were expected to fit into the existing culture of the organization. She believed that leaders of organizations needed to raise the bar by making people in the organization accountable for contributing to promoting inclusion–especially managers and supervisors.
Because of her studies, companies began to consider adopting diversity training practices to increase productivity and end discrimination. Yet, it was not until recently that many companies began incorporating training to promote positive change, increase sensitivity, and bring awareness of social differences. These changes came from companies hiring diversity leaders to reshape their cultural framework. Diversity leaders initiated discussions of gender differences, sexual orientation, white privilege, Latino empowerment, and Native American identity providing a structure for recognizing the complexity of American diversity.
Lantana's Diversity and Inclusion Group (DIG) was created to provide company-wide diversity education and training and a safe environment for discussion. The DIG strives to focus on the positives regarding experiences and successes of its employees. Knowing that, we can all agree that sometimes we may feel "alone," even in group settings when we do not feel that we "fit in" or that no one can relate to us. The DIG provides a safe space where employees can share their experiences and celebrate their successes in and outside of the workplace. We plan to offer diversity education and training to all employees through company speaking sessions, online cultural seminars and team building strategies that provides a platform encouraging dialogue and understanding. We have begun implementing our plan, by hosting the first story-time session titled, "A Hair Story" by Kimberly Glenn-Jemmott. She shared her experience with locs in the work place. Kim's story was profound and inspired others to share their stories as well. The DIG steering committee is excited about the new upcoming sessions and opportunities.