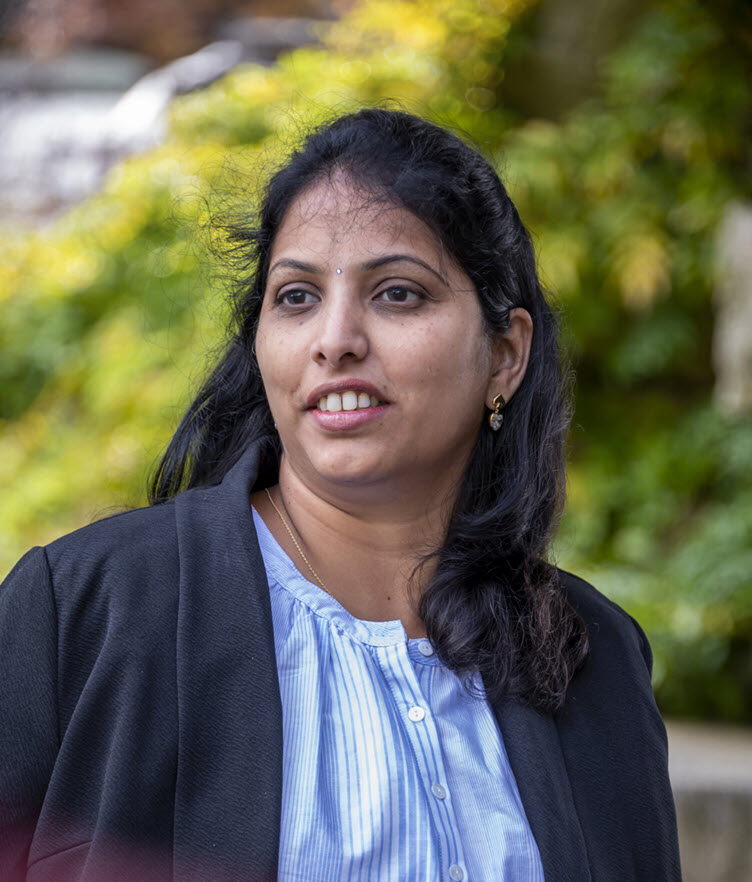 Prashanthi
Koneru
QA Engineer—Software Tester
"Team culture is simply a shared way of doing something with passion."
Prashanthi Koneru is a quality assurance (QA) engineer with over 10 years of manual and automation testing. She has applied her engineering experience in the healthcare, insurance, telecom, banking, and retail industry applications to test web-based, back end (database) and client/server applications as well as track bugs and resolve defects. She's an expert in the Software Testing Lifecycle (STLC) such as Writing Test Strategies, Test Plan, Test Cases, Defect Reports and Traceability Matrices.
Q&A
When you were 8 years old, what did you want to be when you grew up?
Teacher
What was your first job?
Data Analyst
If I ruled the universe:
I would create more fun ways to educate children.
My favorite movie is:
The Martian