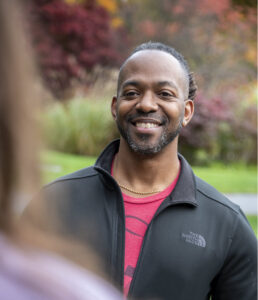 Brandon
Chisom
QA Engineer
"I'm the first line of defense for the software end user. It's my duty to make sure they have a great experience!"
Brandon Chisom is Quality Assurance (QA) Engineer with over 18 years of experience performing manual and automated testing including function, performance, and User Acceptance Testing (UAT). He has experience developing test plans and scripts and tracking bugs to ensure resolution.
At Lantana, Brandon provides QA testing for NHSNLink, a reference implementation developed on behalf of the Centers for Disease Control and Prevention's (CDC) National Healthcare Safety Network (NHSN).
Q&A
I can't live without:
BBQ Sauce
When you were 8 years old, what did you want to be when you grew up?
An Astronomer
What was your first job?
Stocker at Family Convenience Store
My favorite movie is:
The Matrix
An Astronomer